Carol Armstrong
Primary tabs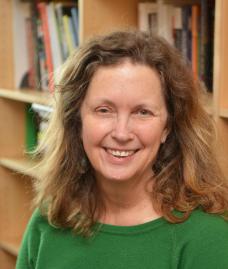 Professor of History of Art
19th-Century European Art
History of Photography
Loria Room 658, 190 York St, New Haven, CT 06511
OFFICE HOURS ARE HELD ON WEDNESDAY BETWEEN 3:30 - 5 pm
Carol Armstrong, appointed to the faculty of the Department of the History of Art at Yale University in 2007, teaches and writes about 19th century French painting, the history of photography, the history and practice of art criticism, feminist theory and the representation of women and gender in art and visual culture. She received her Ph.D. from the Department of Art and Archaeology at Princeton University in 1986, and has taught at the University of California, Berkeley, where she earned tenure in 1990; the Graduate Center of the City University of New York; and Princeton University, where she was professor of Art and Archaeology and Doris Stevens Professor of Women's Studies from 1999 to 2007, as well as Director of the Program in the Study of Women and Gender from 2004 to 2007. She has published books and essays on Edgar Degas, Edouard Manet, Paul Cézanne, and 19th and 20th century photography, modern and contemporary women artists, and has curated exhibitions at Princeton University Art Museum, the Drawing Center in New York, the Yale Center for British Art, and the J. Paul Getty Museum. In 2013, on the occasion of the 150-year anniversary of Edouard Manet's two most famous paintings, she co-curated an exhibition called Lunch with Olympia with Robert Storr at the Yale University School of Art's Edgewood Gallery.  She has been a frequent contributor to October and Artforum magazines, and continues to be an active art critic as well as a practicing photographer.  Most recently, she published a book on Cézanne and his afterlives, Cézanne's Gravity, with Yale University Press, which has won the 2019 Robert Motherwell Book Award for an Outstanding Book on Modernism in the Arts. She is currently working on a new project on modern medium-specificities in the visual arts, music, dance, theater and literature, considered from a feminist point of view.
Armstrong's possible fields for advising include but are not limited to: nineteenth-century european art, French art (from the 17th to the 20th centuries), history and theory of photography, art criticism and its history, theory, methods and historiography, women artists and feminist art history, and art and science.

SELECTED PUBLICATIONS:
Women Artists at the Millennium, coeditor and contributor, October Books, The MIT Press 2006. 
Cézanne in the Studio: Still Life in Watercolors, The J. Paul Getty Museum, 2004. 
Oceanflowers, The Drawing Center (New York) and Princeton University Press, Spring 2004, co-editor and contributor.. Manet/Manette, Yale University Press (London), 2002. 
Scenes in a Library: Reading the Photograph in the Book, 1843-1875, M.I.T. Press (October Books), Fall 1998. 
Odd Man Out: Readings of the Work and Reputation of Edgar Degas, The University of Chicago Press, 1991. Republished as a paperback by Getty Research Center Publications in 2006.