Nenagh Hathaway
Primary tabs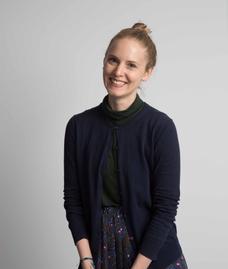 Andrew W. Mellon Postdoctoral Associate
Loria Room 651, 190 York St, New Haven, CT 06511
Ph.D., Queen's University, 2016
MLitt, University of Glasgow, 2011
Nenagh Hathaway is the Andrew W. Mellon Postdoctoral Associate in the Physical History of Art. She received her Ph.D. in Art History from Queen's University in 2016. Her thesis employed an object-based approach to understanding the Netherlandish triptych grisaille, focusing on the underdrawing stage. Nenagh received her MLitt from the University of Glasgow's program Making and Meaning: Approaches in Technical Art History in 2011. Her research interests lie in the physical makeup of artworks, from their initial design to their manufacture and, ultimately, how the resulting objects change over time. Nenagh's current work focuses on fifteenth-century Netherlandish drawings, particularly the relationship between underdrawings and other forms of graphic expression. She is interested in issues of attribution as well as in how workshop practices impact our understanding of individual artistic personalities.
Prior to her arrival at Yale, Nenagh was Andrew W. Mellon Curatorial Research Fellow cataloguing Northern European paintings in the Lehman collection at the Metropolitan Museum of Art. Her entries, published on the Met's website, update the print catalogue from 1998 and make the museum's scholarly research more widely accessible. In 2016-2017 she was the Slifka Foundation Interdisciplinary Fellow in the European Paintings department at the Metropolitan Museum of Art.
Nenagh has presented her research at the Met's fellows colloquium series, the recent HNA conference (Ghent, 2018), as well as at the 2016 conference Jheronimus Bosch: His Life and His Work ('s-Hertogenbosch, The Netherlands), with published proceedings from the latter. She is co-curator of The Unvarnished Truth: Exploring the Material History of Paintings, an exhibition held from 2015 to 2017 with venues across Canada that was accompanied by a catalogue.