Marisa Bass
Primary tabs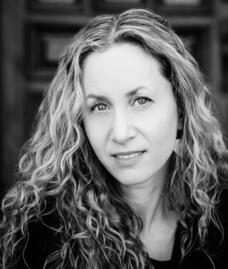 Northern European Art, 1400-1700
Loria Room 752, 190 York Street, Room 752, New Haven, CT 06511
Office Hours
B.A., Yale University, 2003
M.A., Harvard University, 2006
Ph.D., Harvard University, 2011
Marisa Bass is a scholar of early modern art and the 2021 inaugural Guggenheim Fellow in Early Modern Studies. Her research explores the intersections between creative and intellectual culture in northern Europe, including the representation of nature, the cult of images, portraiture, Renaissance notions of imagination and invention, print culture, genre painting, emblematics, antiquarianism, monuments, and miniatures.
Her new book The Monument's End: Public Art and the Modern Republic (expected with Princeton University Press in 2023) argues that the tension between the impulse to commemorate and the aspiration toward liberty first manifested itself in the seventeenth-century Netherlands. This book explores the attempts of Dutch artists, architects, scholars, publishers, poets, and playwrights to reimagine what political memory might look like in the context of their emergent nation, and it reveals how those efforts were both ambitious and frustrated from the outset. She is also in the midst of preparing articles on Bruegel's politics, on the portraits of Erasmus, and on political iconoclasm in early modern Antwerp. Her co-authored volume Conchophilia: Shells, Art, and Curiosity in Early Modern Europe is forthcoming in August 2021 with Princeton University Press.
Bass's previous publications include Insect Artifice: Nature and Art in the Dutch Revolt (Princeton 2019), winner of the 2020 Bainton Prize from the Sixteenth Century Society for the best book in art and music history. This monograph recovers the intersections between natural history, politics, art, and philosophy in the late sixteenth-century Low Countries. At its center are the stunning miniatures of animals and insects produced by Joris Hoefnagel, a virtuosic artist and polymath who turned to the study of nature amidst the political and religious upheaval of the Dutch Revolt. Insect Artifice reveals how Hoefnagel and his colleagues engaged with natural philosophy as a means to reflect on their experiences of war and exile, and found refuge from the threats of iconoclasm and inquisition in the manuscript medium itself. This is a book that challenges the persistent application of the binary 'art and science' to Hoefnagel's lifetime, and which addresses the doubts about human exceptionalism (and the knowability of the natural world) that tempered the early modern pursuit of empirical inquiry. To listen to an interview with Professor Bass on Connecticut Public Radio, in which she discusses Insect Artifice with host Mark Lynch, please click here.
Prior publications include her monograph Jan Gossart and the Invention of Netherlandish Antiquity (Princeton 2016), which takes the mythological paintings of Jan Gossart as a starting point to critically redefine the revival of antiquity in northern Europe and the very notion of a 'northern Renaissance'. Together with Elizabeth Wyckoff, she also co-curated the exhibition Beyond Bosch: The Afterlife of a Renaissance Master in Print (St. Louis 2015, Harvard 2016), which explored Hieronymus Bosch's neglected legacy in the print medium well into the seventeenth century.
SELECTED PUBLICATIONS:


BOOKS:
Insect Artifice: Nature and Art in the Dutch Revolt (Princeton: Princeton University Press, 2019)
Jan Gossart and the Invention of Netherlandish Antiquity
(Princeton: Princeton University Press, 2016)
Beyond Bosch: The Afterlife of a Renaissance Master in Print, with Elizabeth Wyckoff (St. Louis: St. Louis Art Museum, 2015)
ARTICLES AND BOOK CHAPTERS:
"Arnolfini's Best Friend: Fellowship and Familiarity in Jan van Eyck's Arnolfini Portrait," 70 Nederlands Kunsthistorisch Jaarboek (2020): 42–69. 
"Florilegium: The Origins of the Flower Still Life in the Early Modern Netherlands," in Festschrift for David Freedberg, ed. Claudia Swan (Turnhout: Brepols, 2019), 11–25.
"Batavia, the New World, and the Origins of Man in Jan Mostaert's Eve and Four Children," in Netherlandish Culture of the Sixteenth Century, eds. Ethan Matt Kavaler and Anne-Laure van Bruaene (Turnhout: Brepols, 2017), pp. 209–28.

"The Transi Tomb and the genius of Sixteenth-Century Netherlandish Funerary Sculpture," Nederlands Kunsthistorisch Jaarboek 67 (2017): 159–83.

"Mimetic Obscurity in Joris Hoefnagel's Four Elements," in Emblems and the Natural World 1500–1700, eds. Karl A. E. Enenkel and Paul J. Smith (Leiden: Brill, 2017), pp. 521–47.
"Patience Grows: The First Roots of Joris Hoefnagel's Emblematic Art," in The Anthropomorphic Lens: Anthropomorphism, Microcosmism and Analogy in Early Modern Thought and Visual Arts, edited by Walter S. Melion, Bret Rothstein, and Michel Weemans (Leiden: Brill, 2014): 145-78.
"Jan Gossaert's 'Neptune and Amphitrite' Reconsidered," Simiolus 35.1 (2011): 61-83.
"The Hydraulics of Imagination: Fantastical Fountains in the Drawing Books of Jacopo Bellini," in: Imagination und Repräsentation. Zwei Bildsphären der Frühen Neuzeit, eds. Horst Bredekamp, Christiane Kruse, and Pablo Schneider (Munich: Wilhelm Fink Verlag, 2010): 149-60.
"Justus Lipsius and his Silver Pen," Journal of the Warburg and Courtauld Institutes 70 (2007): 157-94.