Remembering Robert Farris Thompson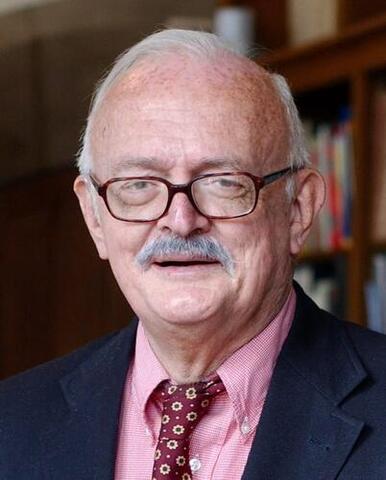 Remembering Robert Farris Thompson
From Bárbaro Martinez-Ruiz, Tanner-Opperman Chair of African Art History in Honor of Roy Sieber Indiana University and  Research Associate / Institute of Social and Cultural Anthropology, University of Oxford
In a moment of profound and intimate sadness having learning of his passing, I have difficulty publicly sharing my feelings about Robert Farris Thompson as the indispensable mentor he has been to me. While considering the tremendous teacher and ground-breaking scholar he was, I have also been meditating on his role in my life as a surrogate, if imperfect, father, as an unconditional friend and as an exacting supervisor.  He always said that he did not expect perfection in my work but at least that desired approximation. For me his legacy is personal, professional and beyond. As an Art History department, we were lucky to have been so intimate with his particular way of shaping the discipline of Art History, a practice that we all love. Most importantly, we have all benefited from his love for all things African: from its people to its terrain; from its art to its music; and from its history to its philosophy. Profiting from Master T's infinite curiosity and enormous generosity has been one of my life's greatest honors. His desire that I 'learn how to fly' in order to create a future for myself as I imagined it, while 'thinking in three dimensions' by understanding the interdependence of all things has informed not only how I approach the study of African and African Diaspora Art History and teach my own students, but equally importantly, how I live my life. 
Through his work, Thompson provided us with an innovative approach that engaged with and accepted as legitimate various African systems of knowledge. His scholarship prioritizes the African intellectual legacy that transcends the unimaginable conditions of slavery and trauma by recognizing that Africans could and can pursue an intellectual project despite negative historical and current circumstances. He showed with profound clarity how Africans conceived new instruments, forms of social organization, and conceptions of humanity. His work invites us to focus on the formation of African cultures and what it means to be African today. His contributions to and passion for the field will live on even as we will forever mourn his absence among us.
From Sarah Elizabeth Lewis, Associate Professor at Harvard University in the Department of History of Art and Architecture and the Department of African and African American Studies
I have no words yet. I will leave you with his: "Until you know how African you are, you will never know how American you are." That was Robert Farris Thompson. He understood the centrality of black culture for the culture at large. The visionary.
I am so fortunate to have had him as my doctoral advisor at Yale. As his last doctoral student, the baby of the lineage in that way, his passing has me emotional, though at 88 is a true celebration of life.
Journey on, incredible spirit. You are one of the great ancestors now and I am so glad we honored you as one while you lived. Infinite gratitude as you dance in the great beyond, and we dance in the magic you made here. Thank you for your blessings.