New Assistant Professor of Modern Art joins department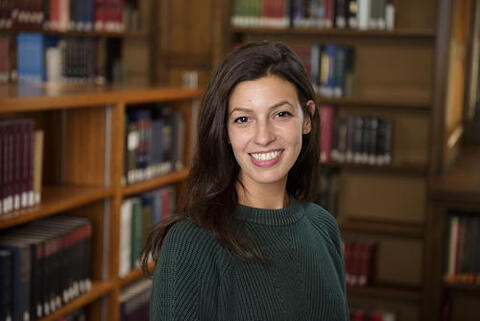 New Assistant Professor of Modern Art joins department
We are delighted to announce that Dr Joanna Fiduccia will join the department in Fall 2019 as Assistant Professor, Modern Art. Joanna specializes in the history of European and American modernism and the historical avant-garde. Her research explores the relationship between aesthetics and ideology, centering around the intersection of sculpture and political theory in the modernist return to figuration. She is also interested in pictorial tropes of national identity and territory, theories of scale, gender in representation, modern technologies of modeling and simulation, and experimental research practices. She is currently at work on a monograph, Hollow Man: Alberto Giacometti and the Crisis of the Monument, which tracks the convergence of aesthetic and political crisis in the 1930s and 40s. The first extended study of Giacometti's sculpture between 1935 and 1945, it examines the artist's heterodox return to figuration through the rhetoric of crisis in the literature and political philosophy of wartime France and Switzerland.
Co-founder and editor of the journal of art history apricota, she is also the author of essays and reviews on contemporary art for publications including Artforum, East of Borneo, Spike, Even, and Parkett, as well as numerous catalogues. With the research collective ESTAR(SER), she has delivered performance lectures at institutions including the Barnes Foundation, Gothenburg Museum of Art, Museum of Jurassic Technology, and the São Paolo Biennial. Her work has been supported by the American Council of Learned Societies, the Swiss Confederation, the Center for European and Eurasian Studies at UCLA, and the Society of French Historians.
She received her B.A. from Stanford University and her Ph.D. from UCLA. Prior to joining the Yale faculty, she was a Visiting Assistant Professor of Art History & Humanities at Reed College (2017–2019), where she taught courses on the history of modern art and the avant-garde, critical theory, and modern European thought.