Art history is a global discipline and the Yale History of Art department is training a new generation of graduate students to break through traditional boundaries with innovative research and thinking. The Department has been working to enhance the diversity of the faculty and student bodies as well as the undergraduate and graduate curricula. We are working hard to ensure that innovative research beyond traditional areas of study is enthusiastically supported. Alumni can assist in this mission by sharing their expertise; stories of their own career journeys; opportunities for grants, internships and employment; information on promising potential students; perspectives on new ways to use their History of Art degree, and more. To help with these efforts, please reach out directly to any faculty member or to our Graduate Registrar, Kari.Coyle@yale.edu, who will ensure that you are connected with students and faculty with cognate interests.
One of the best ways for you to stay informed about what is happening in the department is to keep your contact information, especially email, up to date so we can reach you. Here is the link to the alumni directory where you can check to see if your information is correct and, if not, to update it. You can also use the directory to search for alumni of the department, and from all of Yale as well.
Also, consider representing the History of Art Department in University alumni activities. You could apply to serve on the Graduate School Alumni Association Board or as a Yale Alumni Association At Large Delegate.
Want to connect with students from the Graduate School and network with other graduates of Yale across all schools and programs? Join Cross Campus, Yale's free online networking, community-building, and mentoring program. Cross Campus facilitates relationships among Yale graduates — whether that's alumni to student or alumni to young alumni.
For more information on how you can be involved with the History of Art department and our students and alumni, contact Kari.Coyle@yale.edu.
ALUMNI NEWS
| | |
| --- | --- |
| | Mohit Manohar (Spring 2022), who will graduate on May 23, 2022, from the Department of the History of Art, has been appointed a Provost's Postdoctoral Fellow in the Department of Art History at the University of Chicago. He currently holds an Andrew W. Mellon Fellowship at the Center for Advanced Studies in the Visual Arts and successfully defended his dissertation, The City of Gods and Fortune: An Architectural and Urban History at Daulatabad, ca. 13th–15th centuries, in April 2022. During his time as Provost's Postdoctoral Fellow, Manohar plans to complete his book manuscript, provisionally titled Refracted Cities: Delhi and Daulatabad in the Late Medieval Period. He will also be offering two courses on South Asian art. Mohit Manohar joins the Department of Art History as a Provost's Postdoctoral Fellow | Department of Art History (uchicago.edu) |
| | Alexandra K. Morrison (2019) is pleased to announce the publication of her artical "A Forgotten Painter at the Impressionist Exhibitions: 'Jacques François' or the Marquise de Rambures (1844–1924)," in September 2021 The Burlington Magazine. The study was over a year in the making.  |
| | |
| --- | --- |
| | Christopher Platts (2018) has been newly appointed as Assistant Professor of Art History in the School of Art, College of Design, Architecture, Art, and Planning. Christopher teaches late medieval and early modern art history as well as museum studies at the University of Cincinnati. His research expertise is in the history of European and Mediterranean art, ca. 1300-1600, with a focus on Italian painting, sculpture, and manuscript illumination. He recently curated the in-person exhibition 'The Great Wonder: Violet Oakley and the Gothic Revival at Vassar' at the Frances Lehman Loeb Art Center at Vassar College. The virtual exhibition is available online, along with a 3-D virtual tour. |
| | |
| --- | --- |
| | Alison Locke Perchuk (2009) is celebrating the release of The Medieval Monastery of Saint Elijah: A History in Paint and Stone, Studies in the visual Cultures of the Middle Ages, No. 17 (Turnhout: Brepols: 2021). Alison is an art historian specializing in medieval Europe and the Mediterranean. Her work on the Monastery of St. Elijah received the 2018 Van Courtlandt Elliott Prize of the Medieval Academy of America and she has held fellowships at CASVA (2016) and the Institute for Advanced Study (2018–19). Currently Associate Professor of Art at California State University Channel Islands, her next projects are on medieval Italy's sacred landscapes and medievalism in California. |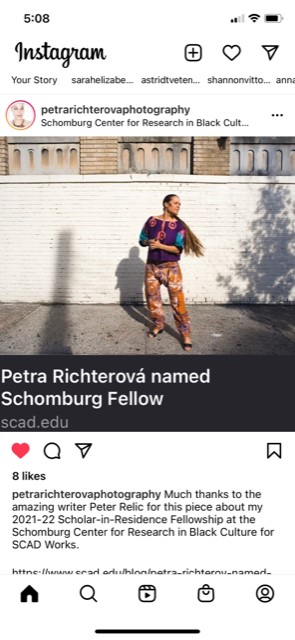 Kristina Wilson's (2001) new book Mid-Century Modernism and the American Body: Race, Gender, and the Politics of Power in Design was released in April with Princeton University Press.
Glenn Adamson (2001) has published Crafts: An American History which was reviewed by the New York Times. An excerpt of his book is provided by the New York Times. 
Shih-shan Susan Huang (2005), Associate Professor at Rice University, discusses the role of text and images in Mahayan Buddhism with the Dunhuang Foundation.
Anna Arabindan-Kesson's (2014), Assistant Professor at Princeton University, lastest book Black Bodies, White Gold: Art, Cotton, and Commerce in the Atlantic World is now available from Duke University Press. In addition, Arabindan-Kesson has started a new project called Art Hx: Visual and Medical Legacies of British Colonialism found here - www.artandcolonialmedicine.com
Maria Taroutina (2013), Associate Professor of Art History at Yale-NUS College, Singapore was awarded the 2019 USC Book Prize in Literary and Cultural Studies by the Associate for Slavic, East European, and Eurasian Studies for her book The Icon and the Square: Russian Modernism and the Russo-Byzantine Revival  In addition, Taroutina received tenure and was elected President of the Society of Historians of East European, Eurasian, and Russian Art and Architecture in 2020.
Henrike C. Lange (2015) Promoted to Associate Professor at Berkeley-July 6, 2021. Lange also published Giotto's Arena Chapel and the Triumph of Humility (Cambridge University Press), as well as, recieved the 2020 Prytanean Faculty Award for distintion in teaching.
'Prison Initiative founded by Zelda Rowland PhD (2016) April 15, 2021 wins major grant'