Walter Cahn
Primary tabs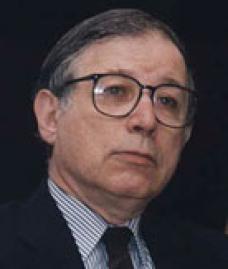 Professor Emeritus in the History of Art
190 York St, New Haven, CT 06511
B.F.A., Pratt Institute, 1956
M.A., Institute of Fine Arts, New York University, 1961
Ph.D., Institute of Fine Arts, New York University, 1967
Carnegie Professor Emeritus, History of Art 
Medieval Art, Judaism and Art, Historiography of Art 
Selected Publications
The Romanesque Wooden Doors of Auvergne (New York: New York University Press, 1974).
Masterpieces. Chapters on the History of an Idea (Princeton: Princeton University Press, 1979).
Romanesque Bible Illumination (Ithaca: Cornell University Press, 1982).
A Survey of Manuscripts Illuminated in France (London: Harvey Miller, 1996).
Studies in Medieval Art and Interpretation (London: Pindar, 2000).