Mohit Manohar
Primary tabs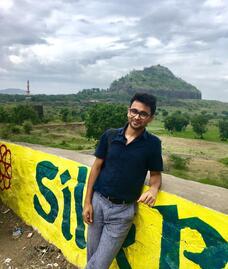 Mohit Manohar is studying South Asian and Islamic art. His dissertation, The City of Gods and Fortune, analyzes the architectural and urban history of Daulatabad, a city located in Deccan India, between the thirteenth and the fifteenth centuries.
Mohit's research has appeared in catalogs from the Yale Center for British Art and the Institute of Contemporary Indian Arts, Mumbai. His article on the Chand Minar at Daulatabad, "A Victory Tower Built by a Slave," is forthcoming in Muqarnas. An earlier version of the article received the Elizabethan Club Prize for the Best Graduate Essay.
Mohit holds the 2020–22 Andrew W. Mellon Predoctoral Fellowship at the Center for Advanced Study in the Visual Arts (CASVA), Washington, DC. His research and writing have also been supported by grants from the Mellon Foundation, the Society of Architectural Historians, and multiple research centers and departments at Yale, including the MacMillan International Center; the Yale Center for British Art; the Gilder Lehrman Center for the Study of Slavery, Resistance, and Abolition; the Yale Center for the Study of Race, Indigeneity, and Transnational Migration; the South Asia Studies Council; and the Department of the History of Art.
Mohit also writes fiction and his short stories have appeared in Best Debut Short Stories, Michigan Quarterly Review, and Nimrod. He has received a PEN/Robert J. Dau Short Story Prize for Emerging Writers and Nimrod's Katherine Anne Porter Prize for Fiction.
Mohit received a B.A. in Art and Archaeology from Princeton University, where his senior thesis was awarded the Art and Archeology Department Prize for the Outstanding Senior Thesis. He also holds a minor in Creative Writing, and his creative thesis received a Francis LeMoyne Page Award.