Christine Brandner
Primary tabs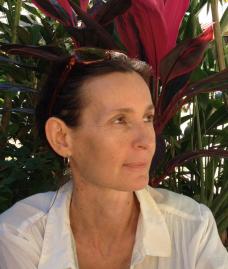 Renaissance Art
Seventeenth- and Eighteenth-Century Painting and Sculpture
Christine Rheo Brandner worked as a textile conservator in Austria prior to studying Art History. She has traveled extensively in North and Central America, Ireland and Iran to gain practical knowledge about textile techniques such as spinning, felting, rug and tablet weaving.
In 2011, she received her MA from the University of Vienna with a thesis on the Vestments of the Order of the Golden Fleece, a set of embroidered liturgical garments from the fifteenth century.  Christine Rheo joined the doctoral program at Yale University in 2013. Research interests include Baroque painting, eighteenth-century sculpture in the context of the Enlightenment, and French art theory.  Her dissertation examines Jean-Étienne Liotard's portraits of women in oriental dress as discursive elements in European perceptions of the Orient.
Publications: Book review of the German translation of Hubert Damisch's Théorie du nuage: pour une histoire de la peinture (Allgemeine Frankfurter Zeitung, 18 June, 2013); ''Sakrale Bilder in Bewegung, Die Darstellung der Heiligen am Ornat des Ordens vom Goldenen Vlies,'' in Clothing the Sacred: Medieval Textiles as Fabric, Form and Metaphor (Mateusz Kapustka and Warren T. Woodfin, eds., Berlin: Dietrich Reimer, 2015); forthcoming contribution to Textile Terms: A Glossary (lemma ''Knot'').