Barbara Mundy
Primary tabs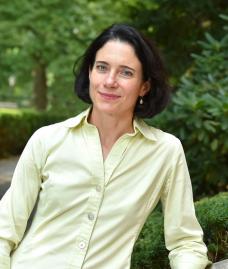 Barbara E. Mundy (Visiting Professor, Department of the History of Art, 2018) studies the art and visual culture produced in Spain's colonies, with particular emphasis on indigenous cartography and manuscripts of Mexico. Her scholarship spans both digital and traditional formats. With Dana Leibsohn, she is the creator of the online resource Vistas: Visual Culture in Spanish America, 1520-1820. Her most recent book, The Death of Aztec Tenochtitlan, the Life of Mexico City (University of Texas, 2015) was awarded the Bryce Wood Book Award from the Latin American Studies Association, the Arvey Award from the Association of Latin American Art, and the Elinor Melville Award in environmental history from the Conference on Colonial Latin American History.
Her work has been supported by the National Endowment of the Humanities, the Center for Advanced Studies in Visual Art at the National Gallery of Art, and the John Carter Brown Library. New work and works in progress can be found here.
Mundy holds a full-time appointment as Professor of Art History at Fordham University in New York City.