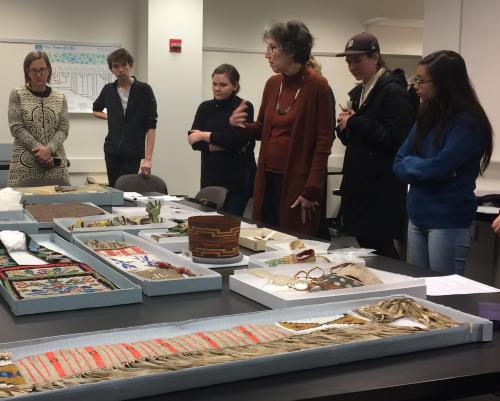 Native American Art Events
We are delighted to welcome Prof Ruth Phillips, a leading specialist in Native American Art, as a Visiting Professor this term.  To accompany the undergraduate and a graduate seminars she is teaching, the Department is sponsoring a series of innovative events with scholars, curators and artists which are open to all.  We warmly invite you to join us for these important events focusing on the indigenous arts of North America.
See Events on our website for details.